Everything You Need To Know To Work Out Korean Makeup
Erase Your Age With The Hottest Korean Makeup Trends
Korean makeup has been popular far beyond the borders of a single country. And not for nothing, we must say. With its unbelievable formulas, innovative techniques and creative ideas, it has exceeded even the grandest expectations. Korean make-up not only make the skin look out of this world, it also erases a good couple (or even a dozen) of years from your face. If you want to gain more insight into Korean make-up, keep on reading.
7 Tips On How to Pull Off Korean Makeup
To help you crack the secret of Korean makeup, we've put together seven essential tips to follow.
Shape Your Brows Straight-Across
Source: ponysmakeup via Instagram
It's no secret that brows help you frame the face. They're almost decisive when it comes to the impression you give. The brow shape can add mystery, seriousness, softness or even anger to your look. Korean natural makeup fully employs this quality of the brows and instead of making them curved, Korean women get along with a straight-across brow shape. In this way, your face seems more youthful. Maybe, because we're born with such a shape.
Bring Juicy-ism Into Your Makeup Routine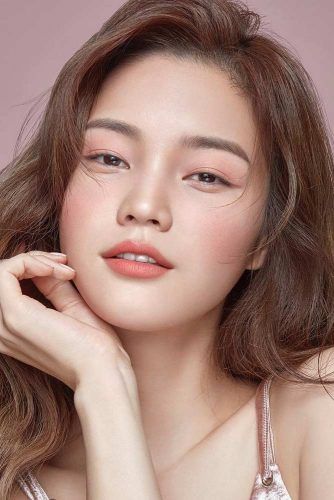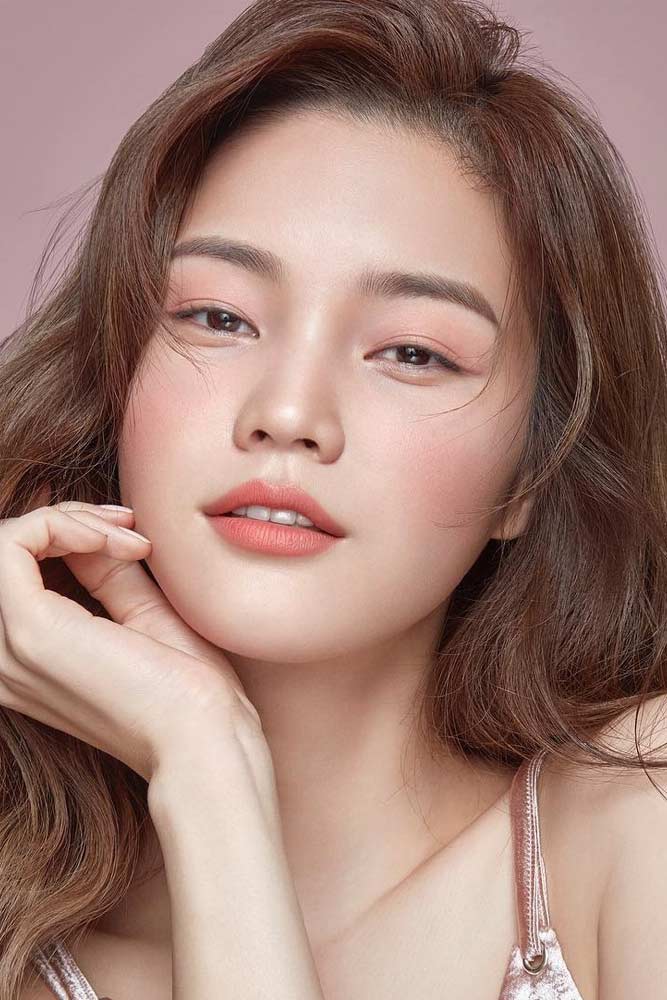 Source: makeupforeverkr via Instagram
One of the latest Korean makeup trends that make you instantly look younger is so-called juicy-ism or simply fruit juice makeup. This aesthetic creates an impression of ripe juicy fruit on your cheeks. To get it right, you need to apply blusher in fruit colors straightly onto the apexes of your cheeks without blending. For added emphasis, touch your lips with lip tint in fruit colors too.
Try On Tearful Or Peach Blossom Eye Makeup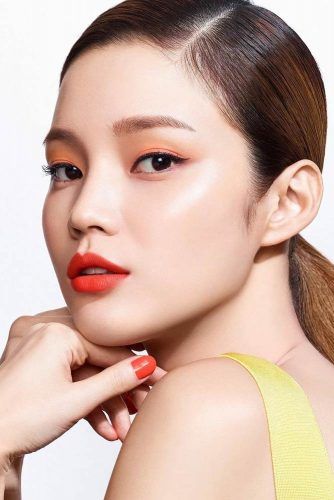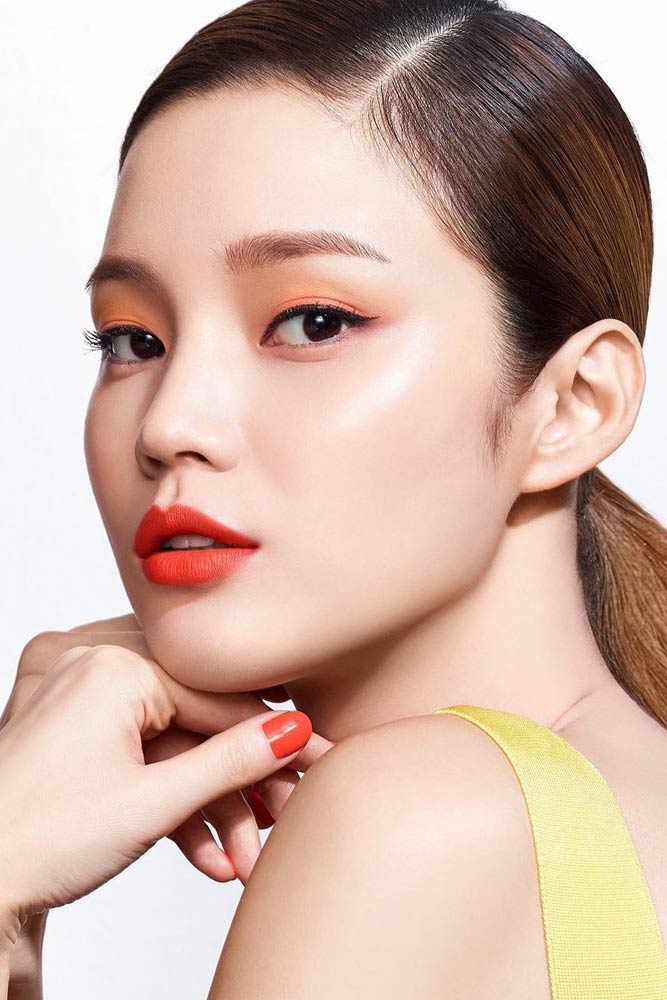 Source: makeupforeverkr via Instagram
Korean makeup look trends are often incomprehensible not only for neophytes but for the majority of stagers too. If you usually want to disguise the fact of being crying, Korean women, even if they weren't, intentionally emphasize their eyes with a peachy or other red-hued eyeshadow making them look tearful. Supposedly, this gives Korean women some special flair.
Achieve A Smiling Eyes Effect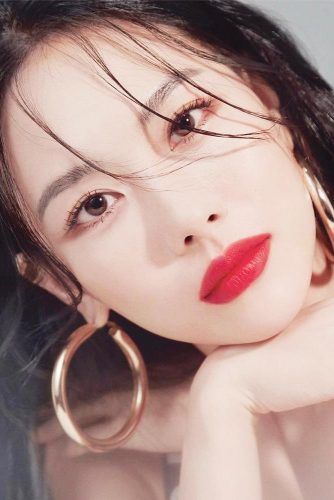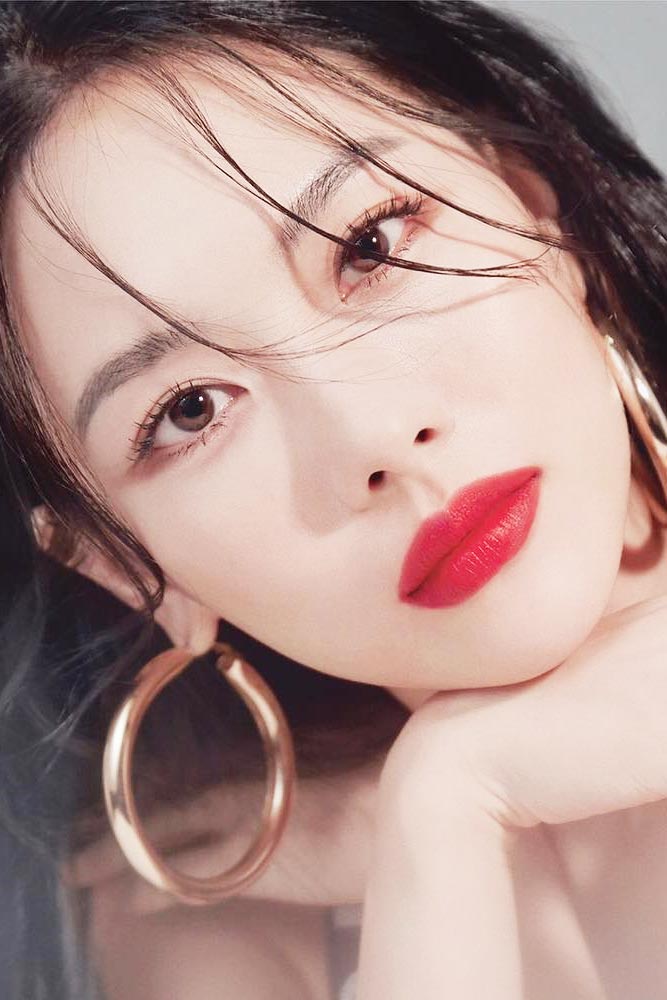 Source: nylonkorea via Instagram
Ironically, Korean eye patches are one of the best at dealing with puffiness, laughing lines, and dark circles. However, it appears that Korean women don't struggle with these issues simply because they don't consider them so. Well, at least what concerns laughing eye bags doesn't seem to bother them at all. Instead, they think of these small under-eye fat pockets that show up when we laugh as cute.
This phenomenon (which is called aegyo-sal, by the way) is so much on a roll now that some Korean women even resort to plastic surgery in pursuit of gaining or enhancing these bags. Good news is if you want to try on this Korean trend, you don't have to go under the knife. Simply by highlighting your under-eye area and creating a shadow underneath it, you will achieve more or less the same effect.
Go On With The Crying Eyes Makeup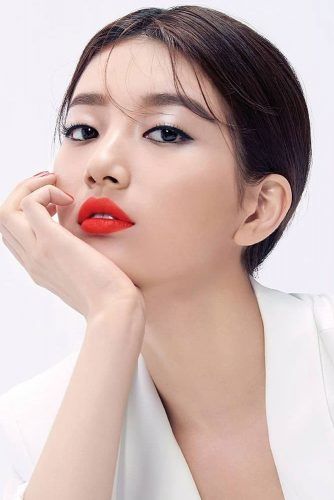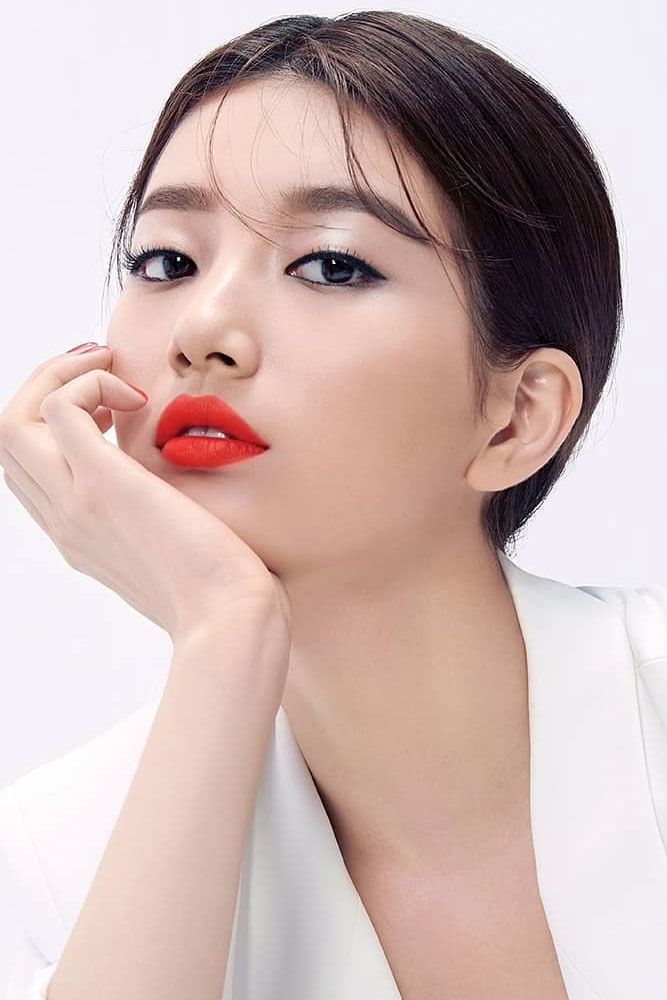 Source: nanast1004 via Instagram
Korean style makeup isn't limited to creating an after-crying effect only using peachy-pink eyeshadow. Often, Korean women emphasize their eyes with a tiny amount of glitter. It's so subtle that you barely understand if it's glitter or a real teardrop.
Choose A Puppy Dog Eye Makeup Over A Cat-Eye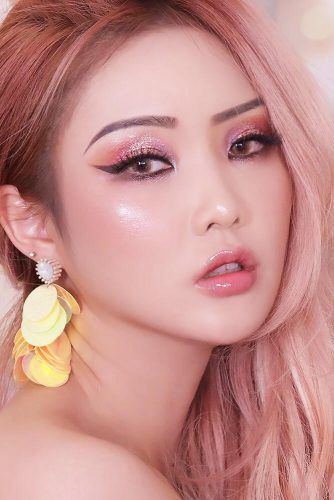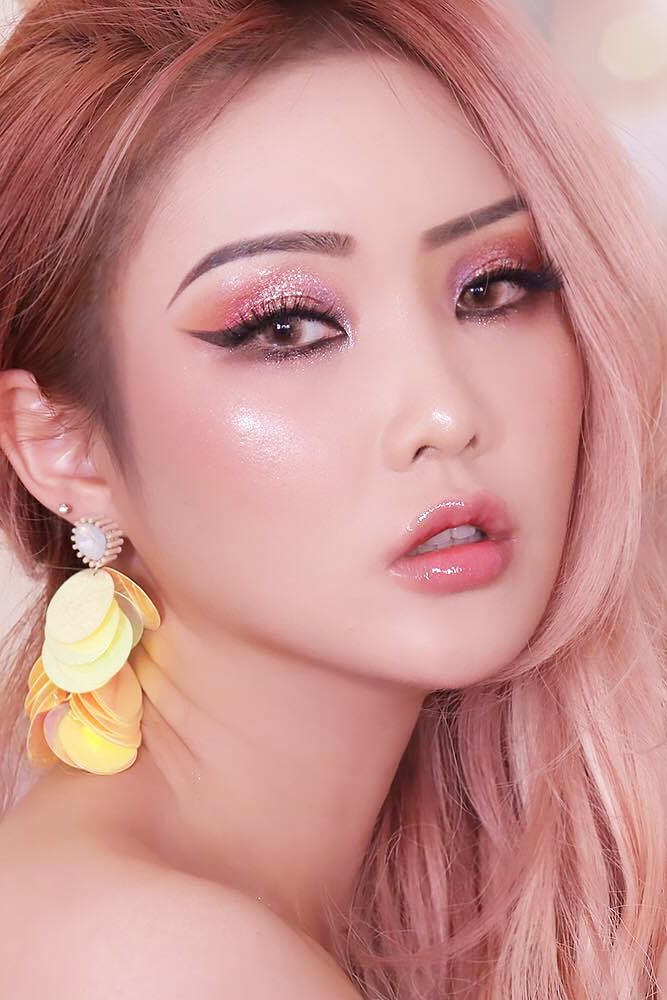 Source: girinbt via Instagram
While Western women are enthusiastically trying to create a cat eye shape with their winged eyeliner, in Korea, puppy dog eyes are all the rage. To nail this cute Korean makeup, you should bring the flick a bit lower than you would normally do with a cat-eye.
Give Cushion A Go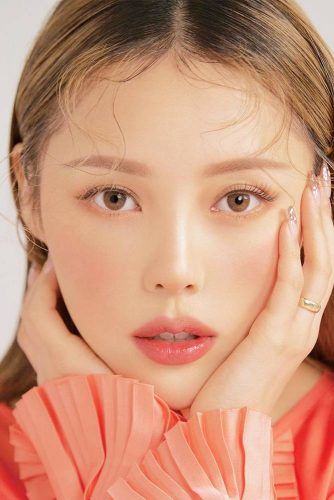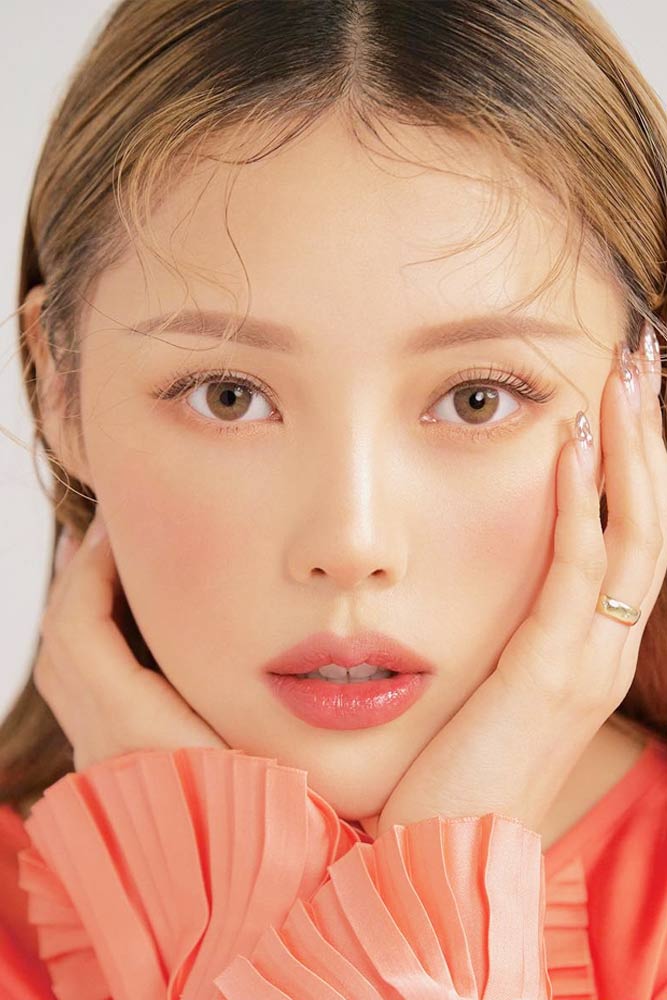 Source: ponysmakeup via Instagram
Thanks to Korean innovations in the beauty industry, now we have cushions almost in all cosmetic products. They're not a simply fun and unusual way to apply makeup. They're a very powerful tool that will help you to achieve luminous glass-looking skin in less than ten minutes (to be exact, seven minutes compared to usual thirteen). Not surprisingly, most Korean women prefer cushion compacts to traditional foundations.
To apply a cushion foundation, you should pump the formula from the compact with the help of the applicator. Place it in the center of the product and press. The dispenser will give you the required amount of the product. Use a dabbing motion to distribute it evenly all over your face with the cushion. In this way, you'll get much more control over the application process rather than when using a makeup sponge. Along with the foundation, Korean makeup suggests using cushions for brows, lips, and cheeks, which is much beneficial than using traditional products.